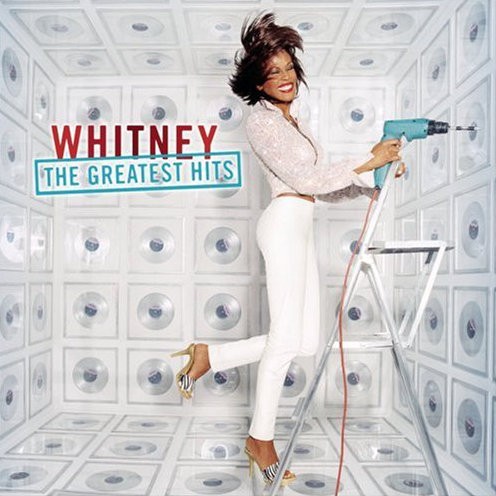 Whitney: The Greatest Hits é uma compilação dos maiores "hits" da cantora Whitney Houston, lançado em 18 de Abril de 2000.
Em celebração a seus 15 anos de carreira lança um álbum em formato duplo, que além das canções que mais tocaram nas rádios, conta com músicas inéditas, duetos inovadores e remixes mais tocados nas paradas de sucesso.
Junto com o álbum também foi lançado um dvd que contém seus principais videoclipes, momentos iniciais de sua carreira, entrevistas, últimas aparições, apresentações em shows e bastidores de seus trabalhos. O álbum duplo vendeu 10 milhões de cópias no mundo todo. Foram também incluídas três novas canções que se tornaram singles: "Could I Have This Kiss Forever" (dueto com Enrique Iglesias), "Same Script, Different Cast" (dueto com Deborah Cox) e "Fine", além de uma nova versão de "If I Told You That", (dueto com George Michael).
Faixas
Disco 1
"Saving All My Love for You"
"Greatest Love of All"
"One Moment in Time"
"I Have Nothing"
"I Will Always Love You"
"Run to You"
"You Give Good Love"
"All At Once"
"Where Do Broken Hearts Go"
"If You Say My Eyes Are Beautiful" (dueto com Jermaine Jackson)
"Didn't We Almost Have It All"
"All The Man That I Need"
"Exhale (Shoop Shoop)"
"Count on Me" (dueto com CeCe Winans)
"I Believe in You and Me"
"I Learned From The Best"
"Same Script, Different Cast" (com Deborah Cox)
"Could I Have This Kiss Forever" (com Enrique Iglesias)
 

Disco 2
"If I Told You That" (dueto com George Michael)
"Fine"
"My Love Is Your Love"
"It's Not Right, But It's Okay"
"Heartbreak Hotel" (com Faith Evans and Kelly Price)
"Step by Step"
"Queen Of The Night" (CJ Mackintosh Mix)
"I'm Every Woman"
"Love Will Save the Day"
"I'm Your Baby Tonight"
"So Emotional"
"I Wanna Dance With Somebody (Who Loves Me)"
"How Will I Know"
"I Will Always Love You" (Hex Hector Mix)
"Greatest Love of All" (Club 69 Mix)
"It's Not Right, But It's Okay" (Thunderpuss Mix)
"I'm Your Baby Tonight" (Dronez Mix)
Tamanho compactado: 156 MB
Tamanho descompactado: 159 MB
Formato: ZIP / MP3
Taxa de bits: 128 Kbps
Gênero(s): Pop / R&B
Hospedagem: FileFactory